Catalpa Farm
Thank you to all of our customers for stopping by and supporting LOCAL farming.
We will not be offering CSA Shares during 2018.
---
Catalpa Farm continues to actively support the Franklin Food Bank. Fresh and varied vegetables are given to the Food Bank for disbursement during the growing season. Volunteer opportunities to assist with the Food Bank are available throughout the year. Please visit the Food Bank website for more info.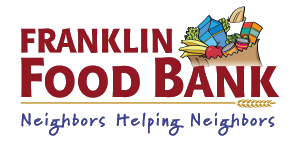 Our roadside market is located on the corner of South Middlebush and Old Vliet Roads in Franklin Township. The stand will be opening in 2018 with shortened hours. Current hours are posted on the website. We are always closed on Mondays. Peppers, Tomatoes, Kale, Onions, Cucumbers, Squash, Eggplant, Herbs, and fresh cut flowers are available as picked. Tomato varieties include the new Rutgers 250 as well as many big, juicy red Jersey tomatoes with colored varieties such as Pink Girl; Heirloom Tomato varieties: Cherokee Purples and Greens, Pink Brandywines, and Great White. Snacking tomatoes include Juliet Grape Tomatoes, Artisan Mixed and Sun Sugar Orange Cherry. We also offer Plum tomatoes for sauce. Fresh Jersey corn and peaches are also available most days. We also offer Honey and Brown Eggs as well. The selection of available vegetables changes daily.