Welcome Spring!!!
We are pleased to announce the kick-off our 2014 season. Our members from last year should have received an informative email during mid March; Others interested in joining us for the season can look over the website and email or call with any questions you may have. An application is available on the website and can be mailed in with a deposit.
This past winter surely made us all long for Spring, the warm sun, and the colors of plants pushing their way to the sky!
Catalpa Farm continues to actively support the Franklin Township Food Bank. Fresh and varied vegetables are given to the Food Bank for disbursement during the growing season. Volunteer opportunities to assist with the Food Bank are available throughout the year. Please visit the Food Bank website for more info.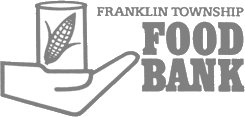 Our roadside market located on the corner of South Middlebush and Old Vliet Roads in Franklin Township is closed for the season. The stand which sells all of our summer vegetables is open to the public during the growing season. Peppers, Tomatoes, Cucumbers, Squash, Eggplant, and fresh cut flowers are available as picked; the selection of available vegetables changes daily. Corn is available Tuesday afternoon through Sunday.