And now September.......
CSA MEMBERS:
Regular Pick up hours this week are below:
Friday, September 12th: 2pm - 7pm and Saturday, September 13th: 10am - 1pm
Pick Your Own Flowers and Tomatoes available this week - likely the last time!
Bring Your containers back - We suggest you wear appropriate footwear.
Reminder - if you (or substitute) will not be picking up your share, let us know.

Questions?....still not sure, call or email us!
Catalpa Farm continues to actively support the Franklin Township Food Bank. Fresh and varied vegetables are given to the Food Bank for disbursement during the growing season. Volunteer opportunities to assist with the Food Bank are available throughout the year. Please visit the Food Bank website for more info.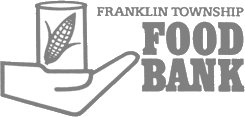 Our roadside market located on the corner of South Middlebush and Old Vliet Roads in Franklin Township is now open! The stand which sells all of our summer vegetables is open to the public during the growing season. Peppers, Tomatoes, Kale, Onions, Cucumbers, Squash, Eggplant, and fresh cut flowers are available as picked. Tomato varieties include big, juicy red tomatoes with colored varieties such as Lemon Boy and Pink Girl, Juliet Grape Tomatoes, Artisan Mixed and Sun Sugar Orange Cherry Tomatoes, Plum tomatoes, and Heirlooms such as Cherokee Purple, Brandywine, and Great White. Fresh Jersey corn and peaches are also available most days. The selection of available vegetables changes daily.