News from the Farm........
We wish everyone a warm and healthy time during the holiday season and Winter months. Look for announcements and updates regarding the upcoming 2014 season.
Catalpa Farm continues to actively support the Franklin Township Food Bank. Fresh and varied vegetables are given to the Food Bank for disbursement during the growing season. Volunteer opportunities to assist with the Food Bank are available throughout the year. Please visit the Food Bank website for more info.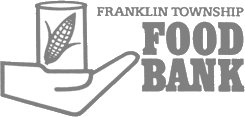 Our roadside market located on the corner of South Middlebush and Old Vliet Roads in Franklin Township is closed for the season. The stand which sells all of our summer vegetables is open to the public during the growing season. Peppers, Tomatoes, Cucumbers, Squash, Eggplant, and fresh cut flowers are available as picked; the selection of available vegetables changes daily. Corn is available Tuesday afternoon through Sunday.